Clinical Instructor, Global Health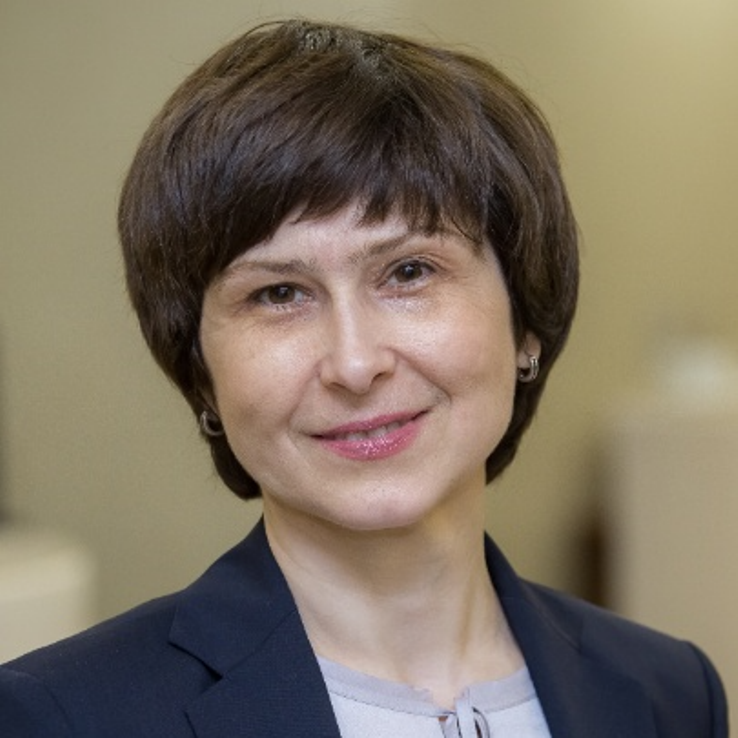 Select from the following:
Biography
Iryna Yuryeva, has two degrees: Specialist in English and French philology from the Donetsk State University (Ukraine) and MA in Higher Education Research and Development of the University of Kassel (Germany).

She is an expert in higher education, international education and adult education. Accumulated solid experience of serving as instructor, administrator, and researcher for public universities, government and non-government organizations as well as businesses in Ukraine and Germany

Dr. Yuryeva started her career at I-TECH of the University of Washington in 2013 and now takes the position of Program Director at I-TECH Ukraine.
Education
MA (University of Kassel )
Specialist (Donetsk State University)
Languages
French
German
Russian
Ukrainian
Health Topics
Clinical Mentoring
Distance Learning
Education and Training
Health Systems Strengthening and Human Resources Development
HIV/AIDS
DGH Centers, Programs and Initiatives and Affiliated Organizations
Publications
Downer A, Shapoval A, Vysotska O., Yuryeva I., Bairachna T.US e-learning course adaptation to the Ukrainian context: lessons learned and way forward. British Medical Journal, 201, 8Nov 1;18(1):247.

Kurbatov S., Yuryeva I. Higher Educational Systems and Institutions, Ukraine" in Teixeira P., Shin J. (eds) Encyclopedia of International Higher Education Systems and Institutions. Springer, Dordrecht, 2018

Kuzin I., Yatsyk V., Shapoval A., Yuryeva. I, Bairachna T. Clinical Assessment for Systems Strengthening (ClASS): Success Stories and Best Practices, I-TECH, Kyiv, 2017 - in English and Ukrainian

Behrens, K. and others. "Modern technologies of combating HIV/AIDS and drug addiction: the role of primary healthcare based on principles of family medicine", KIM, Ukraine, 2015, member of the team of authors (in Ukrainian)

Yuryeva, I. 'Internationalization of higher education in Ukraine", University of Kassel Press, 2011 – in English