Affiliate Professor, Global Health
Senior Program Officer, Bill & Melinda Gates Foundation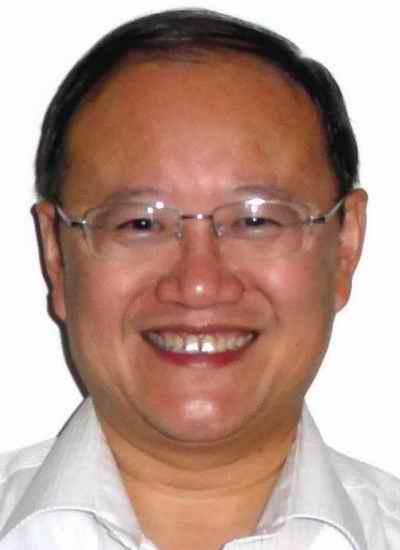 PO Box 23350
Seattle, WA 98102
United States
Phone Number:
206-953-6337
Select from the following:
Biography
Dr. Hong Wang has over 30 years of experience in health policy globally, with a focus on health economics, financing and systems in developing countries. He has received his medical doctor degree from Beijing Medical University and PhD in Health Economics from University of Wisconsin/Madison. Currently as a Senior Program Officer in the Integrated Delivery team at the Bill & Melinda Gates foundation (BMGF), Dr. Wang serves as an internal advisor and expert on health economics/financing/systems issues. He also manages a grant portfolio focused on improving primary healthcare globally.

Before joining in BMGF, Dr. Wang was employed by Abt Associates Inc. as a Principal Associate/Lead Health economist. He was an adjunct associate professor and assistant professor in Global Health Division at Yale School of Public Health, an associate professor/acting director in Health Economics Department at Beijing Medical University, and an adjunct professor/deputy director at National Health Economics Institute of MOH, China. He taught Health Economics, Comparative Healthcare System, Public Policy Analysis in Global Health, and Social Determinants of Health.
Education
PhD (University of Wisconsin)
MD (Beijing Medical University (China))
Health Topics
Community-Based Primary Health Care
COVID-19
Global Health Governance
Health Economics
Health Financing
Health Policy
Health Policy and Advocacy
Health Systems Strengthening and Human Resources Development
Malaria
Nutrition
Poverty
Social Determinants of Health
TB
Tobacco, Alcohol, and Drug Use
DGH Centers, Programs and Initiatives and Affiliated Organizations
Publications
Jeremy Veillard, Krycia Cowling, Asaf Bitton, Hannah Ratcliffe, Meredith Kimball, Shannon Barkley, Laure Mercereau, Ethan Wong, Chelsea Taylor, Lisa Hirschhorn, and Hong Wang. Better Measurement for Performance Improvement in Low-and-Middle-Income Countries: The Primary Health Care Performance Initiative (PHCPI) Experience of Conceptual Framework Development and Indicator Selection. December 2017, Milbank Quarterly.

Dan Kress, Yanfang Su, Hong Wang, Assessment of Primary Health Care System Performance in Nigeria: using the Primary Health Care Performance Indicator Conceptual Framework. Health System & Reform (2016) 2:4

Hong Wang, Licheng Zhang, Winnie Yip, William Hsiao, "An experiment in payment reform for doctors in rural China reduced some unnecessary care but did not lower total costs". Health Affairs 30(12):2427-2436, 2011

Hong Wang, Winnie Yip, Licheng Zhang, William Hsiao, "The impact of rural mutual health care on health status: evaluation of a social experiment in rural China", Health Economics, Vol 18 Supplement 2, S65-S82, 2009

Hong Wang, Jody Sindelar, Susan Busch; The Impact of Tobacco Use on Household expenditure patterns in Rural China. Social Science & Medicine, 62: 1414-1426, 2006.