Adjunct Professor, Global Health
Professor, Medicine - Emergency Medicine
Adjunct Professor, Health Metrics Sciences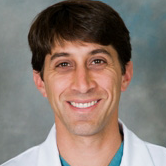 Phone Number:
206-897-1471
Select from the following:
Biography
Herbert Chad Duber, MD, MPH, is an Associate Professor and Section Head (Population Health) in the Department of Emergency Medicine. He holds Adjunct appointments in Global Health and Health Metrics Sciences (IHME). He works clinically at the University of Washington Medical Center and Harborview Medical Center in Seattle, WA.

Dr. Duber's work focuses on health systems, program monitoring and evaluation, and social determinants of health in vulnerable populations locally and globally. Dr. Duber has led numerous evaluation in low- and middle-income countries, including a multi-country prospective evaluation of the Global Fund, an assessment of STEMI programs in China, India and Brazil, and numerous facility-based HIV treatment programs.

Dr. Duber received his BA in Biology from Pomona College, after which he was awarded a Fulbright Fellowship to study in Panama. He received his MD from the NYU School of Medicine and his MPH in International Health from the Harvard School of Public Health.
Education
MD (New York University)
MPH (Harvard University)
BA (Pomona College)
Health Topics
Emergency Medicine
Health Disparities
Health Outcomes
Health Policy
Implementation Science
Social Determinants of Health
DGH Centers, Programs and Initiatives and Affiliated Organizations
Publications
Fraser MS, Flaxman AD, Lee AY, Wachira BW, Duber HC. Modeling the impact of traffic, poverty and facility ownership on travel time to emergency healthcare services in Nairobi County, Kenya. African Journal of Emergency Medicine. 2020 Mar;10(1):40-45. doi: 10.1016/j.afjem.2019.12.003. Epub 2020 Jan 14 [original research]

Duber HC, Hartford EA, Schaefer AM, Johanns CK, Colombara DV, Irarte E, Palmisano EB, Rios-Zertuche D, Zuniga-Brenes P, Hernandez B, Mokdad AH. Appropriate and timely antibiotic administration for neonatal sepsis in Mesoamérica : A cross-sectional analysis. BMJ Global Health 2018 May 24;3(3):e000650. doi: 10.1136/bmjgh-2017-000650. [original research]

Wollum A, Dansereau E, Fullman N, Achan J, Bannon KA, Burstein R, Conner RO, DeCenso B, Gasasira A, Haakenstad A, Hanlon M, Ikilezi G, Kisia C, Levine AJ, Masters SH, Njuguna P, Okiro EA, Odeny T, Roberts DA, Gakidou E, Duber HC. The effect of facility-based antiretroviral therapy programs on outpatient services in Kenya and Uganda. BMC Health Services Research 2017 17:564. doi 10.1186/s12913-017-2512-9 [original research]

Duber HC, Dansereau E, Masters SH, Achan J, Burstein R, DeCenso B et al. Uptake of WHO recommendations for first-line antiretroviral therapy in Kenya, Uganda and Zambia. PLOS ONE. 2015 Mar 25; 10(3): e0120350. doi: 10.1371/journal.pone.0120350. eCollection 2015. [original research]

Murray CJ, Ortblad KF, Guinovart C, Lim SS, Wolock TM, Roberts DA, Dansereau EA, Graetz N, Barber RM, Brown JC, Wang H, Duber HC, Naghavi M, Dicker D, Dandona L, Salomon JA, Heuton KR, Foreman K, Phillips DE, Fleming TD, Flaxman AD, Phillips BK, Johnson EK, Coggeshall MS, et al. Global, regional, and national incidence and mortality for HIV, tuberculosis, and malaria during 1990-2013: a systematic analysis for the Global Burden of Disease Study 2013. Lancet. 2014 Sep 13; 384(9947): 1005-70. doi: 10.1016/S0140-6736(14)60844-8. [original research]