Affiliate Associate Professor, Global Health
Affiliate Associate Professor, Epidemiology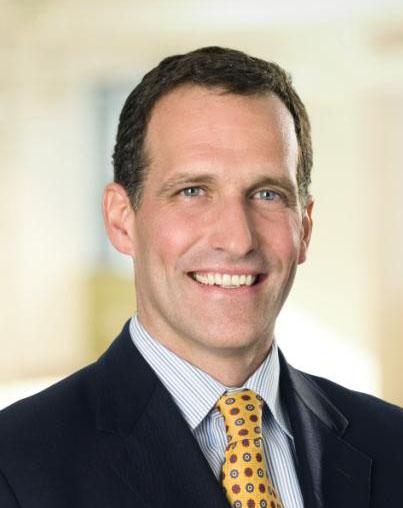 Phone Number:
206-285-3500
Select from the following:
Biography
David Shoultz, PhD, MS, MBA, leads PATH's Drug Development program, which seeks to discover, develop, and deliver safe, effective, and affordable treatments for neglected diseases.

Prior to joining PATH in 2014, Dr. Shoultz served as the director of grantee and partner engagement and as a member of the leadership team at the Bill & Melinda Gates Foundation. Previously, he served as a deputy director in the foundation's Global Health Program, Infectious Diseases, where he was central to strategy, planning, and management for four strategic program teams, including malaria, enteric diseases, pneumonia, and the neglected tropical diseases.

Prior to his roles at the foundation, Dr. Shoultz worked as a member of the senior management team for a number of clinical research organizations participating in the development of new medicines, including PPD Development, PRA International, and Biomedical Systems. He has been a member of the affiliate faculty for the departments of Global Health and Epidemiology at the University of Washington since 2000 and teaches in the Executive MPH program at the School of Public Health. In addition, he is a faculty member at the Albers School of Business & Economics at Seattle University, where he teaches in the Executive MBA program.

Dr. Shoultz earned his PhD and MS from the School of Public Health and Community Medicine at the University of Washington after receiving his Bachelor's degree from UW, as well. He holds an MBA from Seattle University. In addition to his other activities, Dr. Shoultz sits on the Board of Directors at the Geneva Foundation, where he also previously served as the inaugural chair of the Scientific Advisory Committee from 2012-2017.
Education
PhD (University of Washington)
MS (University of Washington)
Health Topics
Burden of Disease
Business and Public Private Partnerships
Child and Adolescent Health (incl. Pediatrics)
Child Mortality
Diarrheal Diseases
Drug and Vaccine Development
Health Financing
HIV/AIDS
Infectious Diseases
Infectious Diseases (other than STDs)
Pharmaceutical Science
STDs (other than HIV)
DGH Centers, Programs and Initiatives and Affiliated Organizations
Publications
Rafferty ER, Schurer JM, Arndt MB, de Hostos EL, Shoultz DA, and Farag M. Pediatric cryptosporidiosis: An evaluation of health care costs in Peru, Bangladesh and Kenya. PLOS One. In press.

Shoultz DA, de Hostos EL, Choy RK. Addressing Cryptosporidium infection among young children in low-income settings: the crucial role of new and existing drugs for reducing morbidity and mortality. PLOS Neglected Tropical Diseases. 2016 Jan

De Hostos, E.L., J. Keiser, R.K. Choy, D.A Shoultz. February 2016. Tribendimidine: a potential new tool to combat helminth infections. Abstract presented at Anthelmintics: Discovery to Resistance II, San Diego, California, USA.

Safer, Faster, Cheaper: Improving Clinical Trials and Regulatory Pathways to Fight Neglected Diseases – a report from the Center for Global Development working group on improving clinical trials and regulatory pathways (Thomas Bollyky, Chair), Center for Global Development, Washington, D.C., October 31, 2011.

Financing and partnerships for global health challenges. A blog on Impatient Optimists, December 16, 2011. http://www.impatientoptimists.org/Posts/2011/12/Show-Me-the-Money-Developing-Products-for-Our-Biggest-Global-Health-Challenges