Adjunct Research Professor, Global Health
Research Professor, Family and Child Nursing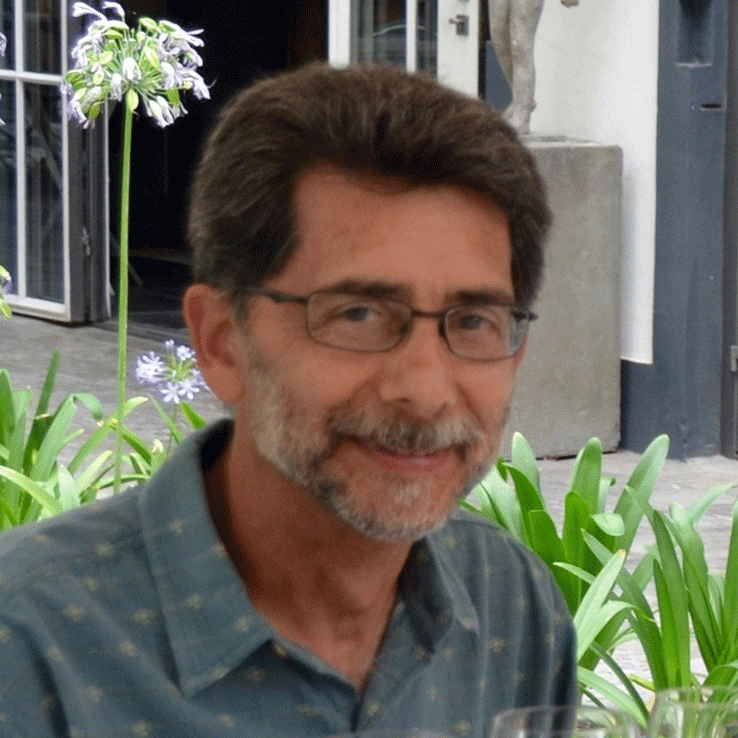 University of Washington
Seattle, WA
United States
Phone Number:
206-524-9314
Select from the following:
Biography
Daniel Montaño, PhD, has over 30 years of experience conducting health behavior and primary care research, including investigation of factors affecting health behaviors, assessment of health behaviors, and evaluation of behavior change interventions. He is an internationally recognized expert in attitude measurement, behavioral theory, and research to design communication for behavior change. Dr. Montaño co-developed the Integrated Behavioral Model. Much of his work has been in HIV/STD prevention and cancer screening behaviors. Dr. Montaño has conducted studies with primary care clinicians and patients, large-scale community-based studies, and national and regional surveys of clinicians. Most of his research includes both qualitative and quantitative methods. He has worked in Zimbabwe for over 16 years with colleagues at the University of Zimbabwe and the Ministry of Health and Child Care. Dr. Montaño has been PI or Co-I on multiple NIH and CDC grants. His recent work has focused on design of theory-driven evidence-based communication to increase male circumcision (MC) uptake to prevent HIV acquisition in Zimbabwe, and assessment of risk compensation after MC. Most recently he is collaborating on proposals concerned with prevention and control of non-communicable diseases in Zimbabwe.
Education
PhD (University of Washington)
MA (University of Illinois)
BS (University of Washington)
Health Topics
Cancer
Cervical Cancer
HIV/AIDS
Implementation Science
Male Circumcision
Mental Health
Non-communicable diseases
Sociobehavioral
STDs (other than HIV)
DGH Centers, Programs and Initiatives and Affiliated Organizations
Expertise
Factors affecting health-related behaviors, assessment of health behaviors, evaluation of behavior change modifications
Publications
Montano DE, Tshimanga M, Hamilton DT, Gorn GJ, Kasprzyk D. Evidence-Based Identification of Key Beliefs Explaining Infant Male Circumcision Motivation Among Expectant Parents in Zimbabwe: Targets for Behavior Change Messaging. AIDS Behav, 2017.

Kasprzyk D, Tshimanga M, Hamilton DT, Gorn GJ, Montano DE. Identification of Key Beliefs Explaining Male Circumcision Motivation Among Adolescent Boys in Zimbabwe: Targets for Behavior Change Communication. AIDS Behav, Published online, January 12, 2017. DOI 10.1007/s10461-016-1664-7.

Solorio, R, Norton-Shelpuk, P, Forehand, M, Montano, D, Stern, J, Aguirre, J, & Martinez, M. Tu Amigo Pepe: Evaluation of a Multi-media Marketing Campaign that Targets Young Latino Immigrant MSM with HIV Testing Messages. AIDS Behav 2016 Sept;20(9):1973-88, doi:10.1007/s10461-015-1277-6.

Tshimanga M, Mangwiro T, Mugurungi O, Xaba S, Murwira M, Kasprzyk D, Montaño DE, Nyamukapa D, Tambashe B, Chatikobo P, Gundidza P, Gwinji G. A Phase II Randomized Controlled Trial Comparing Safety, Procedure Time, and Cost of the PrePex™ Device to Forceps Guided Surgical Circumcision in Zimbabwe. PLoS One. 2016 May 26;11(5):e0156220. PubMed PMID: 27227679; PubMed Central PMCID: PMC4881993.

Kasprzyk D, Montaño DE, Hamilton DT, Down KL, Marrett KD, Tshimanga M, Xaba S, Mugurungi O. Psychosocial Results from a Phase I Trial of a Nonsurgical Circumcision Device for Adult Men in Zimbabwe. AIDS Patient Care and STDs, 2016;30(1):25-33. DOI: 10.1089/apc.2015.0111.