Clinical Associate Professor Emeritus, Global Health
Visiting Professor, University of Gadjah Mada, Jakarta, Indonesia
President and CEO, Uplift International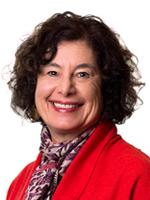 Harris Hydraulics Laboratory
1510 N.E. San Juan Road
Seattle, WA 98195
United States
Select from the following:
Biography
Beth E Rivin, MD, MPH is a pediatrician who has worked in global health for over 35 years. During the last 18 years, she has been actively engaged in the academic and practice area of global health and justice. She has had ongoing projects in Indonesia since 1999 and has been a Visiting Professor at University of Gadjah Mada School of Medicine in Jogjakarta, Indonesia, where she was also a Senior Fulbright Scholar in 2011-2012. As Principal Investigator on two projects, she has focused efforts on building bioethics capacity in university medical schools in South Asia and the Middle East. Her leadership roles include President of Uplift International, an NGO based in Seattle; Senior Global Health and Ethics Advisor at East West Management Institute; Advisory Board Member of the Centre for Ethics in Medicine and Society in Melbourne, Australia.

Dr. Rivin's professional experience ranges from clinical pediatrics and adolescent medicine to clinical trials; epidemiology; emergency humanitarian assistance; public health and human rights program development and evaluation; and bioethics institutional capacity building.  Dr. Rivin has field experience in Cambodia, Haiti, India, Indonesia, Israel, Kenya, Myanmar, Nepal, People's Republic of China, Pakistan, Philippines, Puerto Rico, Sri Lanka, Vietnam, Taiwan, Tajikistan and Yemen. 

Education
MD (East Carolina University)
MPH (Harvard University)
BA (University of North Carolina)
Health Topics
Bioethics
Child and Adolescent Health (incl. Pediatrics)
Community-Based Participatory Research
Education and Training
Family Planning
Gender
Health Disparities
Health Policy and Advocacy
Health Systems Strengthening and Human Resources Development
Implementation Science
Law
Maternal Child Health (incl. Reproductive Health)
Policy Monitoring
Social Determinants of Health
Social Justice and Human Rights
DGH Centers, Programs and Initiatives and Affiliated Organizations
Expertise
Epidemiology and public health program design; implementation and evaluation; clinical pediatrics, capacity building in medical schools and medical associations, interdisciplinary field research in health and human rights.
Publications
Brian J. Morris, John N. Krieger, Jeffrey D. Klausner and Beth E. Rivin, "The Ethical Course Is To Recommend Infant Male Circumcision – Arguments Disparaging the American Academy of Pediatrics Affirmative Policy Do Not Withstand Scrutiny", Journal of Law, Medicine and Ethics, October, 2017.

Beth E. Rivin, Douglas S. Diekema, Anna C. Mastroianni, John N. Krieger, Jeffrey D. Klausner and Brian J. Morris, Critical evaluation of Adler's challenge to the CDC's male circumcision recommendations, International Journal of Children's Rights, 24 (2016) 265-303.

Maureen C. Kelley, Tracy Brazg, Benjamin S. Wilfond, Liliana J. Lengua, Beth E. Rivin, Susanne P. Martin-Herz and Douglas S. Diekema, Ethical challenges in research with orphans and vulnerable children: qualitative study of researcher experiences, Int Health 2016; 8: 187–196.

Kimball, A.M. and Rivin, B.E., "Improving Health Equity and Sustainability by Transforming Public Health Surveillance", Transforming Public Health Surveillance, ed. McNabb, Shaikh, Park, Outani, Ferland, Singh, Conde, Memish, Elsevier, 15th April 2016, Print ISBN: 9780702063374, Electronic ISBN: 9780702066214.

Beth E. Rivin, Convention on the Rights of the Child: Promoting Human Rights in Islamic Day Schools in Indonesia, 30 Med. & L. 331-44 (2011).