Associate Professor, Global Health
Associate Professor, Health Metrics Sciences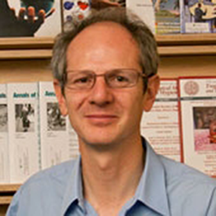 Institute for Health Metrics and Evaluation
2301 5th Ave, Suite 600
Box 358210
Seattle, WA 98121
United States
Phone Number:
206-897-2809
Select from the following:
Biography
Bernardo Hernández Prado, DSc, MS, is an Associate Professor at the Institute for Health Metrics and Evaluation (IHME) at the University of Washington. In this role, he works with IHME's Integrated Surveillance Systems research team in the evaluation of the Salud Mesoamérica 2015 project, in collaboration with the Inter-American Development Bank (IDB) Division of Social Protection and Health. IHME and IDB designed surveys for households and health facilities to measure coverage of key interventions in nutrition, immunization, and maternal and child health. The research supports efforts to improve health system performance and build capacity in Mesoamerica. 

Since 2008, Dr. Hernández Prado has collaborated with IHME on the Population Health Metrics Research Consortium project for the validation of verbal autopsy and chronic disease diagnosis questionnaires, and he analyzed verbal autopsy data collected for the Grand Challenges in Global Health initiative #13 (GC-13). He also collaborates with the Verbal Autopsy research team and is involved in the evaluation of PREVENIMSS, a program of preventive actions launched by the Mexican Institute of Social Security. In addition, he serves as the director of the Health Metrics track of the Master of Public Health program at the University of Washington.

Prior to joining IHME, Dr. Hernández Prado had a long and distinguished career on the faculty of the National Institute of Public Health in Cuernavaca, Mexico. He headed the Department of Maternal Health and the Center for Research in Population Health, for which he directed the epidemiology and nutrition programs. Most recently, he served as the institute's Director of Reproductive Health. His research has focused on maternal health and mortality, the evaluation of social and health programs, and the effect of physical activity and improved nutrition on the health of children and mothers.
Education
DSc (Harvard University)
MS (London School of Economics (UK))
BA (Universidad Autonoma Metropolitana)
Health Topics
HIV/AIDS
Malaria
Maternal Child Health (incl. Reproductive Health)
Metrics and Evaluation
DGH Centers, Programs and Initiatives and Affiliated Organizations
Expertise
Reproductive and maternal health; the impact of obesity and physical activity; evaluation of population health programs in Latin America; survey design and implementation; impact evaluation; mortality estimation, including verbal autopsy; epidemiology
Publications
Mokdad A, Palmisano EB, Zúñiga-Brenes P, Ríos-Zertuche D, Johanns CK, Schaefer A, Desai SS, Haakenstad A, Gagnier MC, McNellan CR, Colombara DV, López Romero S, Castillo S, Salvatierra B, Hernandez B, Betancourt-Craviato M, Mujica Rosales R, Regalia F, Tapia Conyer R, Iriarte E. Supply-side interventions to improve health: Findings from the Salud Mesoamérica Initiative. PLoS ONE 2018 13(4): e0195292. https://doi.org/10.1371/journal.pone.0195292.

Hernandez B, Colombara DV, Gagnier MC, Desai SS, Haakenstad A, Johanns C, McNellan CR, Nelson J, Palmisano EB, Ríos-Zertuche D, Zúñiga-Brenes P, Iriarte E, Mokdad AH. Barriers and facilitators for institutional delivery among poor Mesoamerican women: a cross-sectional study. Health Policy and Planning 2017; 32: 769–780 doi: 10.1093/heapol/czx010

McNellan CR; Dansereau E; Wallace MCG; Colombara DV; Palmisano EV; Johanns CK, Schaefer A, Ríos-Zertuche D, Zúñiga-Brenes P, Hernandez B, Iriarte E, Mokdad AH. Antenatal care as a means to increase participation in the continuum of maternal and child healthcare: an analysis of the poorest regions of four Mesoamerican countries. BMC Pregnancy and Childbirth 2019, 19:66 https://doi.org/10.1186/s12884-019-2207-9.

Colson KE, Zúñiga-Brenes P, Ríos-Zertuche D, Conde-González C, Gagnier MC, Palmisano E, Ranganathan D, Usmanova G, Salvatierra B, Nazar A, Tristao I, Sanchez Monin E, Anderson BW, Haakenstad A, Murphy T, Lim S, Hernandez B, Lozano R, Iriarte E, Mokdad AH. Comparative estimates of crude and effective coverage of measles immunization in low-resource settings: Findings from Salud Mesoamérica 2015. PLOS One 2015. Doi: 10.1371/journal.pone.0130697.

Souza JP, Gülmezoglu AM, Vogel J, Carroli G, Lumbiganon P, Qureshi Z, Costa MJ, Fawole B, Mugerwa Y, Nafiou I, Neves I, Wolumby-Molondo JJ, Bang JT, Cheang K, Chuyun K, Jayaratne K, Jayathilaka C, Mazhar S, Mori R, Mustafa L, Pathak L, Perera D, Rathavy T, Recidoro Z, Malabika R, fruyan P, Shreseta N, Taneepankichsku S, tien N, Togoobaatar G, Wehbe M, Yadamsuren B, Yan W, Yunis K, Batablia V, Cecatti J, Hernández-Prado B, Nardin J, Narváez A, Ortiz Panozo E, Pérez-Cuevas R, Valladares E, Zavaleta N, Armson A, Crowther C, Hogue C, Lindmark G, Mittal S, Pattinson R, Stanton M, Campodonico L. Moving beyond essential interventions for reduction of maternal mortality (the WHO Multicountry Survey on Maternal and Newborn Health): a cross-sectional study. Lancet 2013; 381,9879: 1747–55.