Assistant Professor, Global Health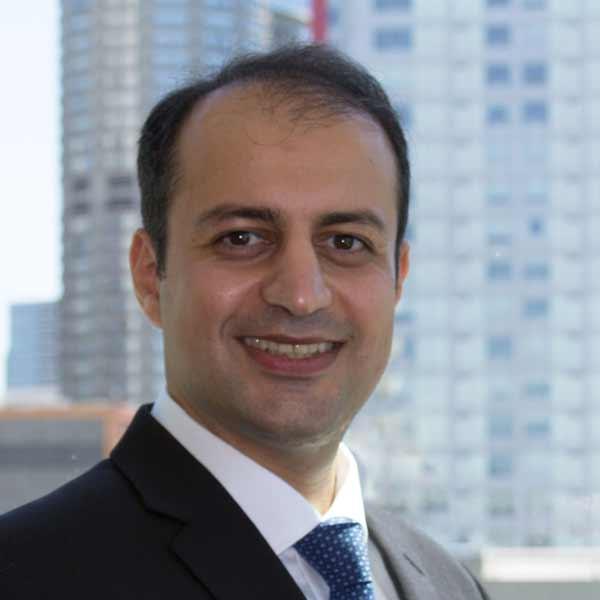 Box 359931
University of Washington
Seattle, WA 98195
United States
Phone Number:
949-235-6137
Select from the following:
Biography
Ashkan Afshin, MD, MPH, MSc, ScD, is Acting Assistant Professor of Global Health at the Institute for Health Metrics and Evaluation (IHME) at the University of Washington. In this role, he works on the Global Burden of Disease (GBD) project, leading the effort to estimate the disease burden attributable to dietary risk factors.  

Prior to joining IHME, Dr. Afshin completed a postdoctoral fellowship in epidemiology at Tufts University's Friedman School of Nutrition Science and Policy. He was also a postdoctoral fellow at the Harvard T.H. Chan School of Public Health, where he focused on nutrition, chronic disease, and dietary policy. He is a physician and epidemiologist with formal training and experience in health policy, population health, decision sciences, public health informatics, and health economics.

Dr. Afshin earned an MD from Tehran University of Medical Sciences, an MPH from Johns Hopkins University, and an MSc in Health Policy and a dual ScD in Epidemiology and Global Health and Population from Harvard University.
Education
ScD (Harvard University)
ScD (Harvard University)
MSc (Harvard University)
MD (Tehran University of Medical Sciences)
MPH (Johns Hopkins University)
Health Topics
Burden of Disease
Cardiovascular Disease
Chronic Disease (incl. Cardiovascular, Diabetes)
Epidemiology
Health Policy
Non-communicable diseases
Nutrition
DGH Centers, Programs and Initiatives and Affiliated Organizations
Publications
Wang Q, Afshin A, Yakoob MY, et al. Impact of Nonoptimal Intakes of Saturated, Polyunsaturated, and Trans Fat on Global Burdens of Coronary Heart Disease. J Am Heart Assoc 2016; 5(1).

Rehm CD, Penalvo JL, Afshin A, Mozaffarian D. Dietary Intake Among US Adults, 1999-2012. JAMA 2016; 315(23): 2542-53.

Afshin A, Penalvo J, Del Gobbo L, et al. CVD Prevention Through Policy: a Review of Mass Media, Food/Menu Labeling, Taxation/Subsidies, Built Environment, School Procurement, Worksite Wellness, and Marketing Standards to Improve Diet. Curr Cardiol Rep 2015; 17(11): 98.

Afshin A, Micha R, Khatibzadeh S, et al. The impact of dietary habits and metabolic risk factors on cardiovascular and diabetes mortality in countries of the Middle East and North Africa in 2010: a comparative risk assessment analysis. BMJ Open 2015; 5(5): e006385.

Afshin A, Micha R, Khatibzadeh S, Mozaffarian D. Consumption of nuts and legumes and risk of incident ischemic heart disease, stroke, and diabetes: a systematic review and meta-analysis. Am J Clin Nutr 2014; 100(1): 278-88.