Research Professor, Global Health
Assistant Dean, School of Public Health
Research Professor, Family Medicine
Research Professor, Epidemiology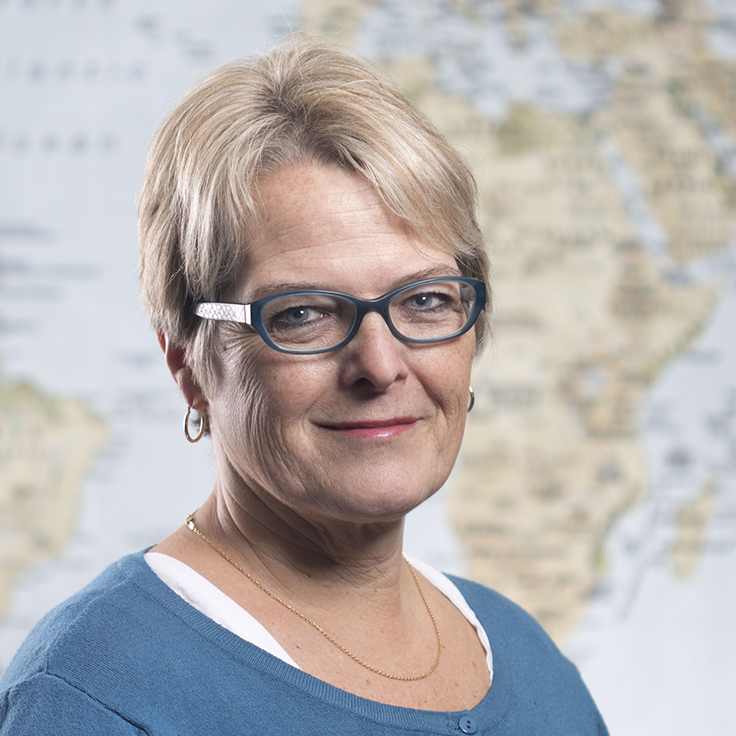 Select from the following:
Biography
Dr. Fitzpatrick is a Research Professor in the Departments Family Medicine, Epidemiology, and Global Health with expertise in aging and chronic disease focusing on hypertension, diabetes, heart disease, stroke, and dementia in US and global settings. She was the first Program Director of the multi-site Cardiovascular Health Study (CHS) in 1990 and is an active investigator in the Multi-Ethnic Study of Atherosclerosis (MESA) leading the Cognition Working Group. She has provided expertise to studies of CVD risk factor and disease surveillance in Vietnam, Nepal, Cambodia, Chile, and Peru. Specific projects include implementation of a stroke registry and community-based risk factor study in Da Nang, Vietnam; enhancement of systems for managing hypertension and diabetes in Phnom Penh, Cambodia, understanding barriers to hypertension screening and treatment in Can Tho, Vietnam, and collaboration with colleagues at Kathmandu University (Nepal) to launch the Dhulikhel Heart Study. She is currently a Fulbright Senior Specialist providing epidemiologic expertise in chronic disease to low resource settings. She currently teaches EPI 588/HSERV 578, Preparing, Writing and Critiquing Scientific Research Proposals.
Education
PhD (University of Washington)
MA (Southern Illinois University)
Health Topics
Cardiovascular Disease
Causes of Death
Chronic Disease (incl. Cardiovascular, Diabetes)
Community-Based Participatory Research
Diarrheal Diseases
Disease Surveillance
Epidemiology
Health Disparities
Health Outcomes
Implementation Science
Infectious Diseases (other than STDs)
Mental Health
MHealth
Non-communicable diseases
Nutrition
Prevention
Research
Stroke
Affiliated Organizations:
Expertise
Chronic diseases and diseases of aging including cardiovascular disease (CVD) focusing on coronary heart disease and stroke, dementia including Alzheimer's disease, as well as other aspects of physical and cognitive functioning in older adults; sequelae of HIV such as CVD and dementia.
Publications
Fitzpatrick AL, Rapp SR, Luchsinger J, Hill-Briggs F, Alonso A, Gottesman R, Lee H, Carnethon M, Liu K, Williams K, Sharrett AR, Frazier-Wood A, Lyketsos C, Seeman T. Sociodemographic Correlates of Cognition in the Multi-Ethnic Study of Atherosclerosis (MESA). Am J Geriatr Psychiatry 2015; 23:684-697.

Fitzpatrick AL, Ngo QV, Ly KA, Ton TG, Longstreth WT, Vo TT, Heitzinger K, Pham CH, Tirschwell DL. Symptoms and Risk Factors for Stroke in a Community-Based Sample in Da Nang, Viet Nam. J Epidemiology and Global Health 2012; 2:155-163.

Fitzpatrick AL, Steinman LE, Tu S-P, Ly KA, Ton TGN, Yip M-P, Sin M-K. Communicating with pictures: Perceptions of cardiovascular health in Asian immigrants. Am J Pub Health 2009; 99:2147-9.

Fitzpatrick AL, Kuller LH, Lopez OL, Diehr P, O'Meara ES, Longstreth WT, Luchsinger J. Mid- and late-life obesity: risk of dementia in the Cardiovascular Health Cognition Study. Arch Neurology 2009; 66:336-342.

Fitzpatrick, AL, Buchanan C, Nahin R, DeKosky S, Atkinson H, Carlson M, Williamson J. Associations of gait speed and other measures of physical function with cognition in a healthy cohort of elderly persons. J Gerontol Med Sci 2007;62A:1244-1251.