Clinical Instructor, Global Health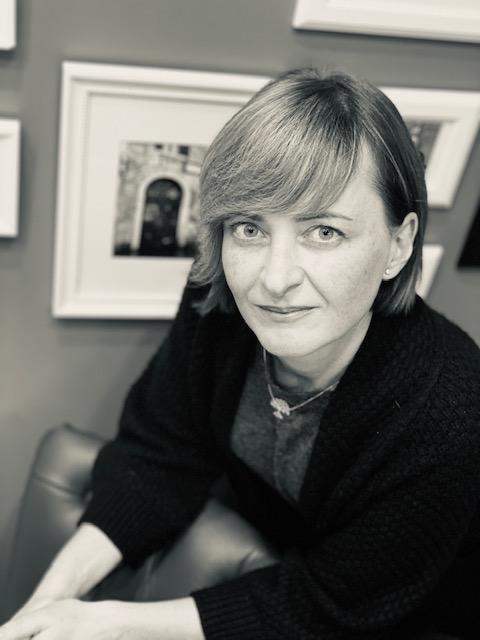 Select from the following:
Biography
Anna Shapoval has nineteen years of professional experience in the field of public health, HIV/AIDS prevention, harm reduction, and HIV-affected women, youth and at-risk children services as well as capacity building, non-profit management, and advanced qualitative research in the EECA, including with the Open Society Foundations, MSF, AFEW, Doctors of the World, USAID, the World Bank, and the APMG. Currently, Anna has been representing I-TECH of UW in Ukraine.

Anna holds MA Degree from Kyiv National T. Shevchenko University and a MPA Degree and Certificate in NPO Management from University of Pennsylvania. She fluently speaks English, Ukrainian, and Russian.

Since 2001, Anna has been training public health practitioners, both full-time and as a consultant, in a number of public health and HIV/AIDS-related areas. She has a proven successful track-record in the area of qualitative research including the first qualitative study of the Needs of PLHIV in Ukraine in 1999; design, launch and supervision of implementation of the CDC-funded cross-sectional evaluation of HIV sero-prevalence among street youth in Ukraine in 2008; involvement in the EAHC's study of the best HIV prevention practices in Europe; and Ukraine HIV Program Efficiency Study of WB, UNAIDS, and University of South Wales (2012).
Education
MIR (Kyiv T. Shevchenko National University)
BA (Kyiv T. Shevchenko National University)
Languages
English
Russian
Ukrainian
Health Topics
Education and Training
Health Systems Strengthening and Human Resources Development
HIV/AIDS
Infectious Diseases
Leadership and Organizational Development
Maternal Child Health (incl. Reproductive Health)
Qualitative Research and Methods
Social Work
DGH Centers, Programs and Initiatives and Affiliated Organizations
Publications
Pinkham S., Shapoval A., March 2010: Making Harm Reduction Work for Women - the Ukrainian Experience, Assessment in Action Series, IHRD/OSI-New York

Behrens C. et al., March 2015: Contemporary Approaches to Preventing HIV/AIDS and drug Addiction: Role of Primary Health Care/Family Medicine, Facilitators' Guide, I-TECH/UW and the Bogomolets NMU/Kyiv

Collens S.R. et al., January 2016: Using the Clinical Assessment for Systems Strengthening (ClASS) Technique for Monitoring the HIV/AIDS Response Performance of Ukrainian Health Care Facilities, Methodological Guidelines, I-TECH/UW and the UCDC of the MoH/Kyiv

Vysotska O. et al., June 2016: Applying narcotic, psychotropic substances and their precursors in the practice of family medicine, Facilitators' Guide, I-TECH/UW and the Bogomolets NMU/Kyiv

Downer A., Shapoval A., Vysotska O., Yuryeva I., Bairachna T., November 2018: US E-learning Course Adaptation to the Ukrainian Context: Lessons Learned and Way Forward. BMC Med Ed