Professor, Global Health
Professor, Health Systems and Population Health
Director, Community Oriented Public Health Practice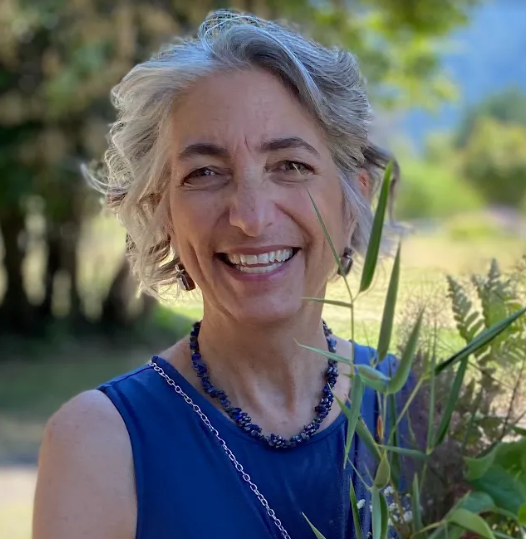 Office: Health Sciences H-690E
1959 NE Pacific
Box 357660
Seattle, WA 98195
United States
Phone Number:
206-616-4989
Select from the following:
Biography
Amy Hagopian is focused on putting war on the public health agenda, both for academics and practitioners. She is a founding member of a new organization, the Global Alliance on War, Conflict and Health.

She teaches classes on war, health policy, and public health skills, and guides students through practicum and capstone projects. She led a team to estimate mortality associated with the 2003 invasion of Iraq, and does other war epidemiology.

She's also active in the School of Public Health's Center for Health Innovation & Policy Science (CHIPS), where she works on homelessness and incarceration as manifestations of the maldistribution of wealth and power. She is currently working on a new approach to homeless enumeration. In earlier parts of her career, she worked on rural health development and the migration of health workers from poor countries to rich ones.

She is active in the American Public Health Association's international health section, homelessness caucus and peace caucus. She serves on the editorial board of the American Journal of Public Health.
Education
MHA (University of Washington)
PhD (University of Washington)
Health Topics
Health Policy and Advocacy
Health Systems Strengthening and Human Resources Development
Homelessness
Incarceration
Political Economy of Health
Poverty
Race
War, Conflict, and Peace Studies
Workforce
DGH Centers, Programs and Initiatives and Affiliated Organizations
Publications
Hagopian A, Flaxman A, Takaro TK, Al-Shatari SAE, Rajaratnam J, Becker S, Levin-Rector A, Galway L, Al-Yasseri BJH, Weiss W, Murray CJ, Burnham G. Mortality in Iraq Associated with the 2003–2011 War and Occupation: Findings from a National Cluster Sample Survey by the University Collaborative Iraq Mortality Study. PLoS Med 10(10): October 2013.

Samuel Abimerech Luboga, Bert Stover, Travis W. Lim, Frederick Makumbi, Noah Kiwanuka, Flavia Lubega, Assay Ndizihiwe, Eddie Mukooyo, Erin K. Hurley, Nagesh Borse, Angela Wood, James Bernhardt, Nathaniel Lohman, Lianne Sheppard, Scott Barnhart, Amy Hagopian. (2016) Did PEPFAR investments result in health system strengthening? A retrospective longitudinal study measuring non-HIV health service utilization at the District level. Health Policy and Planning, 31:7, 897-909.

Hagopian A, Rao D, Katz A, Sanford S & Barnhart S. (2017) Anti-homosexual legislation and HIV-related stigma in African nations: what has been the role of PEPFAR?, Global Health Action, 10:1.

Hagopian A, Barker K. (2011) Should we end military recruiting in high schools as a matter of child protection and public health? AJPH Commentary, Am J Public Health. 101(1):19-23.

Hagopian, A. (2017) Why isn't war properly framed and funded as a public health problem? Invited commentary for Medicine, Conflict and Survival, June special issue.