Professor, Global Health
Adjunct Professor, Epidemiology
Adjunct Professor, Health Services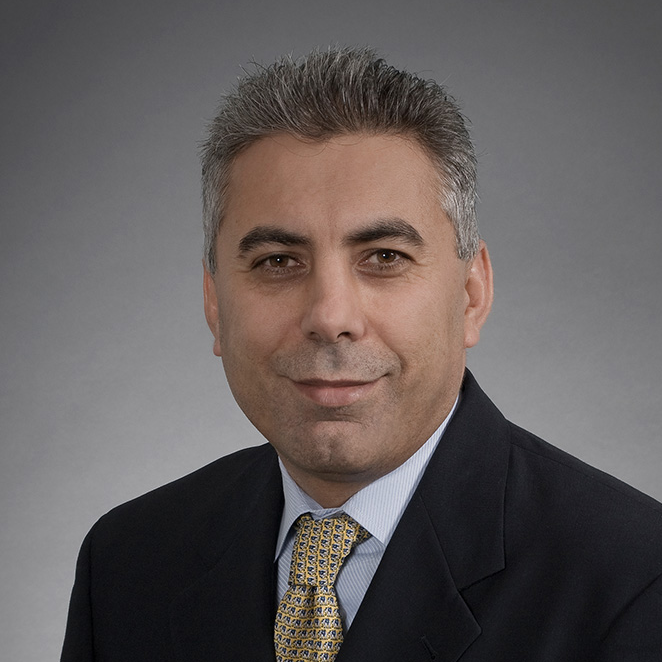 Institute for Health Metrics and Evaluation (IHME)
2301 5th Avenue, Suite 600
Box 358210
Seattle, WA 98121
United States
Phone Number:
206-897-2849
Select from the following:
Biography
Ali Mokdad, PhD, is the Director of Middle Eastern Initiatives and a Professor of Global Health at the Institute for Health Metrics and Evaluation (IHME) at the University of Washington. In this role, he is building IHME's presence in the Middle East through new research projects, dissemination and uptake of IHME's methods and results, and consultation with regional leaders in population health. IHME was founded in 2007 at the University of Washington to provide better evidence to improve health globally by guiding health policy and funding.

Dr. Mokdad is the principal investigator for the Salud Mesoamérica 2015 Initiative impact evaluation and the Diarrhea Forecasting and Cost Effectiveness Study.
Prior to joining IHME, Dr. Mokdad worked at the US Centers for Disease Control and Prevention (CDC), starting his career there in 1990. He served in numerous positions with the International Health Program; the Division of Nutrition and Physical Activity; the National Immunization Program; and the National Center for Chronic Diseases Prevention and Health Promotion, where he was Chief of the Behavioral Surveillance Branch.

Dr. Mokdad also managed and directed the Behavioral Risk Factor Surveillance System (BRFSS), the world's largest standardized telephone survey, which enables the CDC, state health departments, and other health and education agencies to monitor risk behaviors related to the leading causes of morbidity and mortality in the United States.
Dr. Mokdad has published more than 400 articles and numerous reports. He has received several awards, including the Global Health Achievement Award for his work in Banda Aceh after the tsunami, the Department of Health and Human Services Honor Award for his work on flu monitoring, and the Shepard Award for outstanding scientific contribution to public health for his work on BRFSS.

He received his BS in Biostatistics from the American University of Beirut and his PhD in Quantitative Epidemiology from Emory University.
Education
PhD (Emory University)
BS (American University of Beirut)
Health Topics
Adult Mortality
Biostatistics
Burden of Disease
Cancer
Cardiovascular Disease
Causes of Death
Child and Adolescent Health (incl. Pediatrics)
Child Mortality
Chronic Disease (incl. Cardiovascular, Diabetes)
Community Health Workers
Community-Based Participatory Research
Community-based Primary Health Care
Cost-effectiveness
Diarrheal Diseases
Disease Surveillance
Education and Training
Environmental Health (incl. Climate Change)
Epidemiology
Geography
Health Disparities
Health Information Systems
Health Outcomes
Health Promotion
Immunizations
Infectious Diseases
Injury, Violence, Trauma and Domestic Violence
Malaria
Maternal Child Health (incl. Reproductive Health)
Maternal Mortality
Mental Health
Mortality
Non-communicable diseases
Nutrition
Prevention
Race
Social Determinants of Health
Stroke
TB
Tobacco, Alcohol, and Drug Use
War, Conflict, and Peace Studies
DGH Centers, Programs and Initiatives and Affiliated Organizations
Expertise
Survey methodology; health surveys; surveillance; chronic diseases; emergency and response
Publications
Mokdad AH, Dwyer-Lindgren L, Fitzmaurice C, Stubbs RW, Bertozzi-Villa A, Morozoff C, Charara R, Allen C, Naghavi M, Murray CJ. Trends and patterns of disparities in cancer mortality among US counties, 1980-2014. JAMA 2017;317(4):388-406.

Dwyer-Lindgren L, Mackenbach JP, van Lenthe FJ, Mokdad AH. Self-reported general health, physical distress, mental distress, and activity limitation by US county, 1995-2012. Popul Health Metr. 2017;15(1):16

Sunshine J, Dwyer-Lindgren L, Chen A, Mokdad AH. Seat-belt use in US counties: Limited Progress toward Healthy People 2020 objectives. Health Affairs 2017; 36(4):636-639.

Mokdad AH, et al. Health in Times of Uncertainty: a systematic analysis for the Global Burden of Disease Study 2013 in the Eastern Mediterranean Region, 1990-2013. Lancet Glob Health 2016;4(10):e704-13.

Mokdad AH, et al. Global burden of diseases, injuries, and risk factors for young people's health during 1990–2013: a systematic analysis for the Global Burden of Disease Study 2013. Lancet 2016;387(10036):2383-401.