Affiliate Professor, Global Health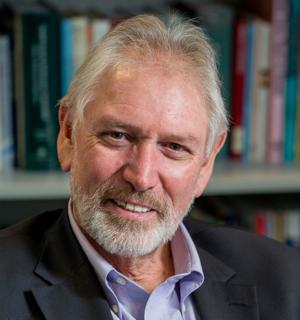 The University of Melbourne
Building 379, Level 5
207 Bouverie St, Carlton 3010
VIC
Australia
Select from the following:
Biography
Professor Alan Lopez AC is a Melbourne Laureate Professor and the Rowden-White Chair of Global Health and Burden of Disease Measurement at The University of Melbourne. He also directs the Global Burden of Disease (GBD) Group in the Melbourne School of Population and Global Health. He held prior appointments as Professor of Medical Statistics and Population Health and Professor of Global Health, and Head of the School of Population Health at the University of Queensland from 2003-2012. He worked at the World Health Organization in Geneva for 22 years holding a series of technical and senior managerial posts including Chief Epidemiologist in WHO's Tobacco Control Program (1992-95), Manager of WHO's Program on Substance Abuse (1996-98), Director of the Epidemiology and Burden of Disease Unit (1999-2001) and Senior Science Advisor to the Director-General (2002). In 2015 he was selected as Thompson Reuters Highly Cited (HiCi) Researcher in clinical medicine and listed among the top 10 most influential scientists in the world.

He is the co-founder of the GBD Study with Christopher Murray and has served on several funding and advisory Committees for the World Health Organisation, the Wellcome Trust, the Australian government Medical Services Advisory Committee, and the US National Academy of Sciences. He is one of the few Australians to be elected to the Institute of Medicine in the United States and in 2014 he was awarded the Peter Wills medal by Research Australia for his outstanding contributions to building Australia's international reputation in health and medical research. In 2016 he was made a Companion of the Order of Australia (AC) for eminent service to science and to the advancement of planning and policy development to improve public health in developing countries.
Education
PhD (Australian National University)
MS (Purdue University)
BSc (University of Western Australia)
Health Topics
Adult Mortality
Burden of Disease
Causes of Death
Epidemiology
Metrics and Evaluation
DGH Centers, Programs and Initiatives and Affiliated Organizations
Publications
Mokdad AH, Forouzanfar MH, Daoud F…Lopez AD...Rabeeah Al AA, Patton GC, Murray CJL. 2016. Global burden of diseases, injuries, and risk factors for young people's health during 1990-2013: a systematic analysis for the Global Burden of Disease Study 2013. Lancet, 387:2383-2401.

Carter K, Tovu V, Langati J, Buttsworth M, Dingley L, Calo A, Harrison G, Rao C, Lopez AD, Taylor R. 2016. Causes of Death in Vanuatu. Population Health Metrics, 14:7.

Carter K, Baiteke T, Teea T, Tabunga T, Itienang M, Rao C, Lopez AD, Taylor R. 2016. Mortality and Life Expectancy in Kiribati based on an analysis of reported deaths. Population Health Metrics, 14:13.

Gómez‐Dantés H, Lamadrid‐Figueroa H,… Lopez AD…Naghavi M, Lozano R. 2016. The Burden of Cancer in Mexico, 1990‐2013. Salud Pública de México (Public Health Journal in Mexico), 58:118-131.

Shiwei L, Wu X, Lopez AD, Wang L, Cai Y, Page A, Yin P, Liu Y, Li Y, Liu J, You J, Zhou M. 2016. An integrated national mortality surveillance system for death registration and morality surveillance, China. Bulletin of the World Health Organisation, 94:46-57.