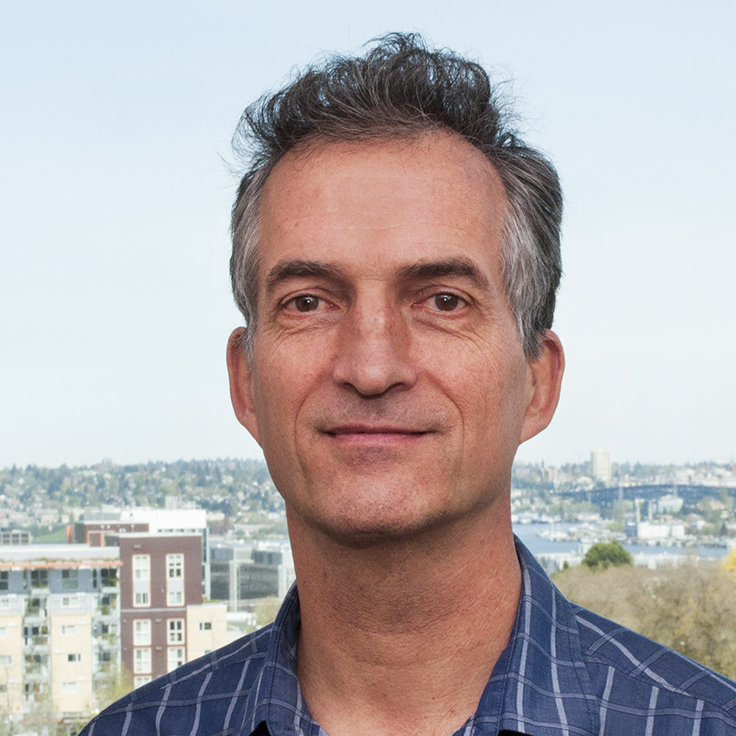 Institute for Health Metrics and Evaluation
2301 5th Avenue, Suite 600
Seattle, WA 98121
United States
Phone Number:
206-897-2800
Select from the following:
Biography
Theo Vos, MD, PhD, is Professor of Global Health at the Institute for Health Metrics and Evaluation (IHME). He is a key member of the Global Burden of Disease (GBD) research team, and is working to improve the GBD methods, update sources of data, and develop partnerships with countries to produce GBD estimates that are most relevant to policy decision-making. Dr. Vos is also focused on linking the epidemiological estimates from GBD to information on health expenditure and cost effectiveness. For more details, see his bio.
Education
PhD (Erasmus University (Rotterdam))
MD (Rijksuniversiteit Groningen)
MSc (London School of Hygiene & Tropical Medicine (UK))
Health Topics
Burden of Disease
Cost-effectiveness
Affiliated Organizations:
Expertise
Burden of disease, cost effectiveness analysis
Publications
Devries KM, Mak JYT, Garcia-Moreno C, Petzold M, Child JC, Falder G, Lim S, Bacchus LJ, Engell RE, Rosenfeld L, Pallitto C, Vos T, Abrahams N, Watts CH. The global prevalence of intimate partner violence against women. Science. 2013 June 20; DOI: 10.1126/science.1240937.
Yang G,* Wang Y,* Zeng Y, Gao GF, Liang X, Zhou M, Wan X, Yu S, Jiang Y, Naghavi M, Vos T, Wang H, Lopez AD, Murray CJL. Rapid health transition in China, 1990–2010: findings from the Global Burden of Disease Study 2010. The Lancet. 2013 June 8; 381:1987–2015.
*Joint first authors
Murray CJL†, Richards MAR, Newton JN, Fenton KA, Anderson HR*, Atkinson C*, Bennett D*, Bernabé E*, Blencowe H*, Bourne R*, Braithwaite T*, Brayne C*, Bruce NG*, Brugha TS*, Burney P*, Dherani M*, Dolk H*, Edmond K*, Ezzati M*, Flaxman AD*, Fleming TD*, Freedman G*, Gunnell D*, Hay RJ*, Hutchings SJ*, Ohno SL*, Lozano R*, Lyons RA*, Marcenes W*, Naghavi M*, Newton CR*, Pearce N*, Pope D*, Rushton L*, Salomon JA*, Shibuya K*, Vos T*, Wang H*, Williams HC*, Woolf AD*, Lopez AD, Davis A. UK health performance: findings of the Global Burden of Disease Study 2010. The Lancet.2013 March 5; http://dx.doi.org/10.1016/S0140-6736(13)60355-4.
* Authors listed alphabetically