Associate Professor, Global Health
Associate Professor, Health Services
Director, Community Oriented Public Health Practice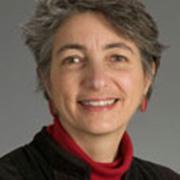 Office: Health Sciences H-690E
1959 NE Pacific
Box 357660
Seattle, WA 98195
United States
Phone Number:
206-616-4989
Select from the following:
Biography
Amy Hagopian has devoted her career to supporting communities and policy makers with research and advocacy work to build health system infrastructure, with a particular focus on health workforce. For the first 20 years of her post-graduate career, she worked in rural communities across the Pacific Northwest, and eventually the entire U.S. to help them strengthen their health systems, especially with regard to recruiting and retaining health workers. In the second phase of her career, she shifted her focus to international work. She completed her dissertation in 2003 on the migration of medical doctors from poor countries to rich ones, and other issues related to health system strengthening. She has done considerable work on health systems research and planning in Uganda. She is also interested in the intersection between armed conflict and health. She led the University of Washington sister university collaboration with Basrah University in Iraq in 2003, and has published on war-related mortality in Iraq, the rise in pediatric leukemia in Basrah, and the public health reasons to end military recruiting in schools. In the context of research on determinants of health, she has begun to explore the issues of incarceration and health. She is active in the American Public Health Association, where she has led efforts to develop policy in relation to the role of public health workers in relation to war.
Education
MHA (University of Washington)
PhD (University of Washington)
Health Topics
Health Systems Strengthening and Human Resources
Homelessness
War, Conflict, and Peace Studies
Workforce
Affiliated Organizations:
Publications
Hagopian A, Flaxman A, Takaro TK, Al-Shatari SAE, Rajaratnam J, Becker S, Levin-Rector A, Galway L, Al-Yasseri BJH, Weiss W, Murray CJ, Burnham G. Mortality in Iraq Associated with the 2003–2011 War and Occupation: Findings from a National Cluster Sample Survey by the University Collaborative Iraq Mortality Study. PLoS Med 10(10): October 2013.

Wiist WH, Barker K, Arya N, Rohde J, Donohoe M, White S, Lubens P, Gorman G, and Hagopian A. The Role of Public Health in the Prevention of War: Rationale and Competencies. American Journal of Public Health: June 2014, Vol. 104, No. 6, pp. e34-e47..

Hagopian A, Mohanty MK, Das A, House P. "Applying WHO's 'workforce indicators of staffing need' (WISN) method to calculate the health worker requirements for India's maternal and child health service guarantees in Orissa State" 
 Health Policy Plan. 2012 Jan;27(1):11-8

Mills EJ, Kanters S, Hagopian A, Bansback N, Nachega J, Alberton M, Au-Yeung CG, Mtambo A, Bourgeault IL, Luboga S, Hogg RS, Ford N. The financial cost of doctors emigrating from sub-Saharan Africa: a human capital analysis. BMJ. 2011 BMJ. 2011 Nov 23;343.

Hagopian A, Barker K. "Should we end military recruiting in high schools as a matter of child protection and public health?" AJPH Commentary, Am J Public Health. 2011 Jan;101(1):19-23.

Hagopian A, Zuyderduin A, Kyobutungi N, and Yumkella F. Job Satisfaction and Morale of the Uganda Health Workforce. Health Affairs, Web Exclusive 06-Aug-2009.